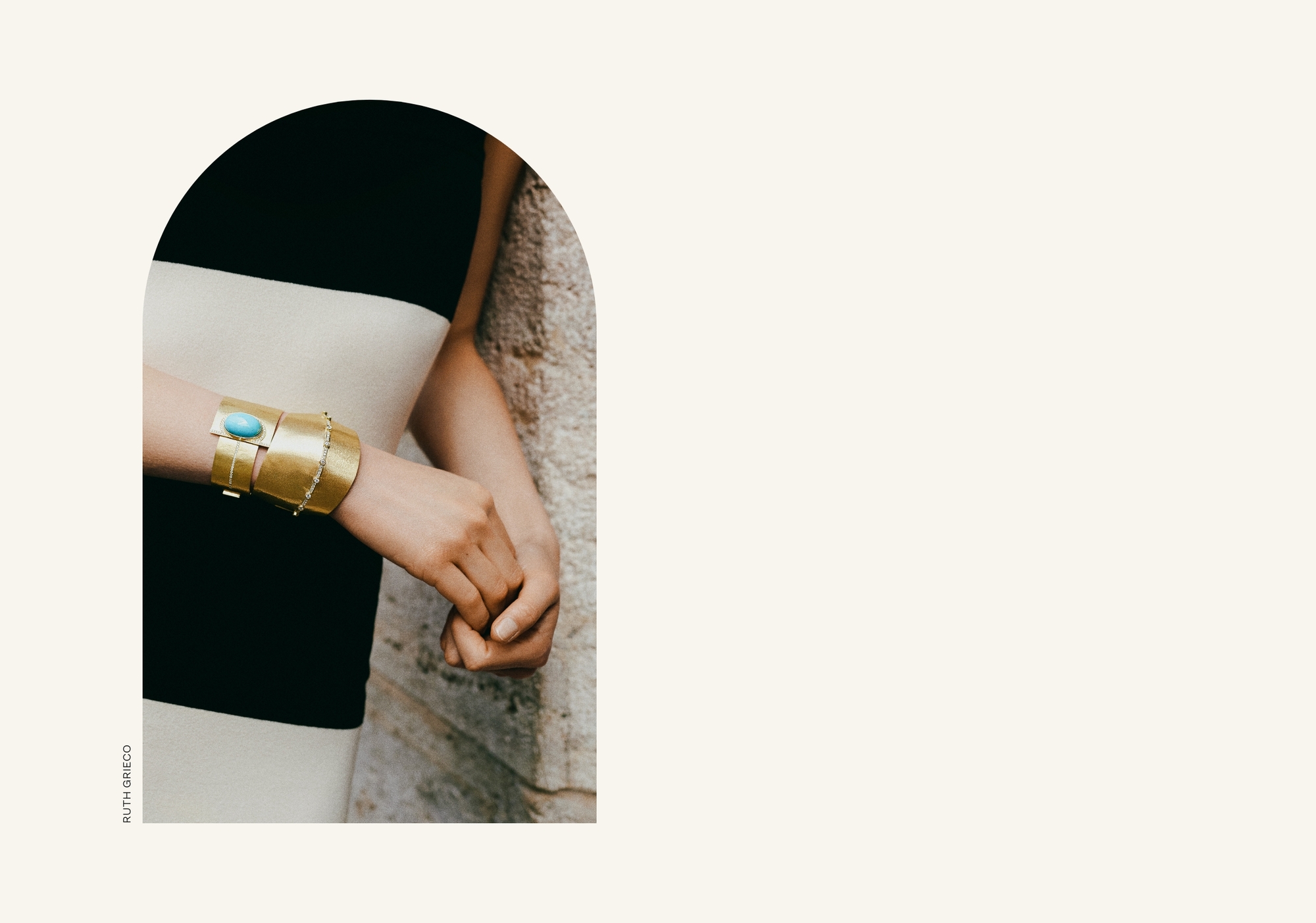 1. The CUFF
Some speculate it's a natural response—the inevitable
pendulum swing, if you will—to the delicate, small-scale
jewelry that reigned for years before it. Others swear it's
the logical next step after years of being limited to
statement jewelry from the neck up. Whatever the reason,
cuffs—particularly the bold, commanding metal variety—
are certainly having a moment.

It's true, there is something undeniably early-2000s
about the cuff. One Google search will produce an array of images
of everyone from Mary-Kate Olsen to Aaliyah and Keira
Knightley sporting coiled, snake-like styles pushed up onto
the bicep. Far from a mere accent, today's iterations skew
old-world in a way that's consonant with its rich historical
ties to Ancient Egypt and Greece—a time when it
symbolized strength and self-confidence. Whether it's
sculptural or punctuated with a vibrant cabochon, cast in
buttery yellow gold or sterling silver, or styled over a
second-skin sleeve, peeking out from under a loose-fitting
blazer, or worn doubled up (as seen here), the modern cuff
is a verifiable heirloom—and worthy of playing a leading role
in your next evening look.